On Friday, January 17, 2020, we had our second "Immersion Day" at Casady School. In our Lower Division (grades 1-4) we focused on "Inventions" and used the resources from the Invention Convention Worldwide website to provide students with a variety of opportunities to explore what makes something an "invention," learn about invention history, and meet some current inventors from our local area as well as Florida via a special videoconference. Students also participated in hands-on activities like a "reverse engineering challenge."
In order to get a larger block of time each day of the week leading up to Friday, our third grade social studies teacher collaborated with me to combine our instructional times. We used these longer class periods to learn about the design process, which includes brainstorming problems in our school and community and identifying possible ways these can be addressed.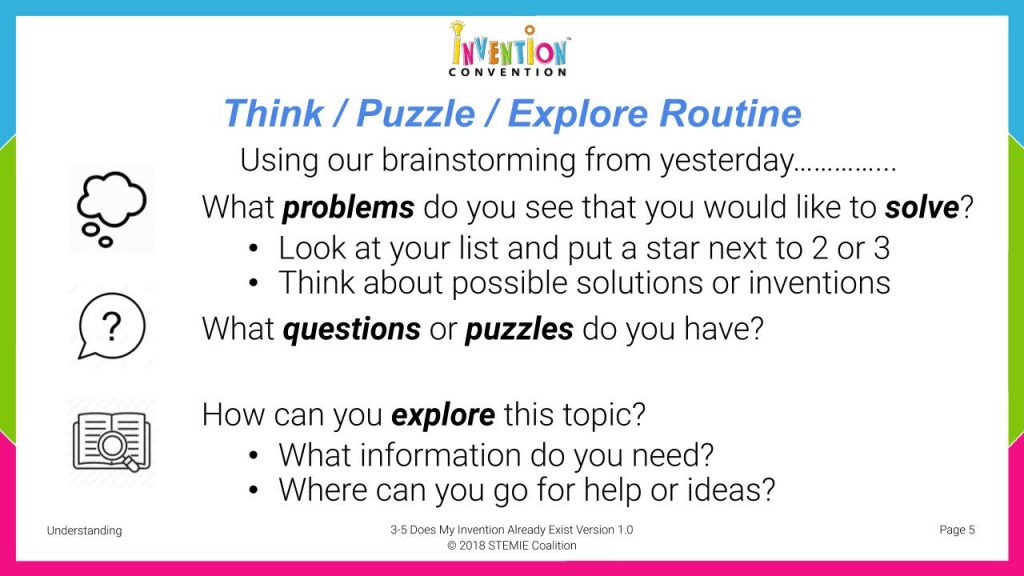 We challenged students to explore a topic they selected based on our brainstorming and discussions together, identifying what additional information they needed and where they could go for help with their ideas. In the Pic Collage image below, you can see some of the problems students brainstormed, as well as our brainstorming and research process in action in our classroom.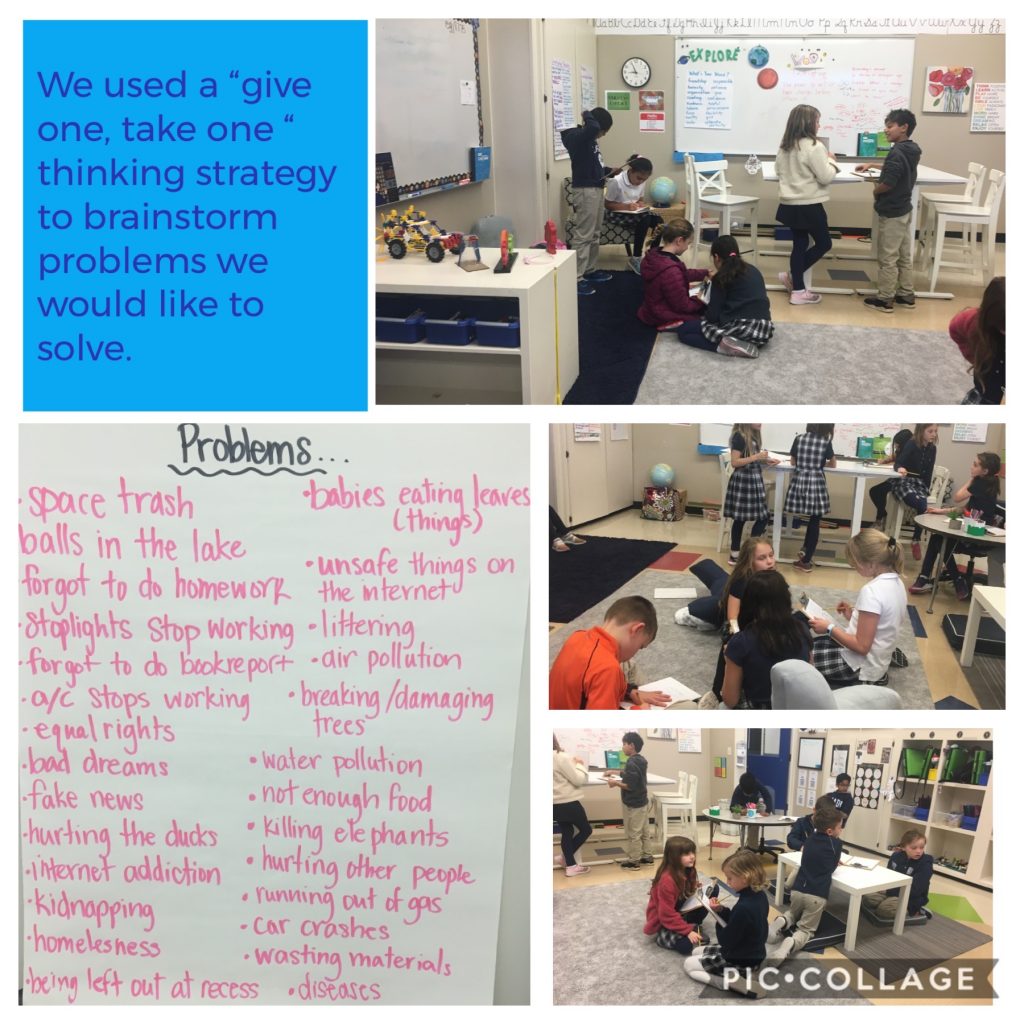 Friday morning started with a videoconference presentation and interactive Q&A with Florida high school senior Peyton Robertson. Payton was a 4th grader in Ms. Braun's class in Fort Lauderdale, Florida, eight years ago. Today he has numerous patents for different inventions and has been both in the Oval Office of the White House sharing his inventions with then-President Barack Obama, and also was a guest on the Ellen Show. This was an exciting opportunity for our students to learn more about "what is an invention" and how someone can take an idea and make it into a real product others can use. This is a photo from our videoconference with Peyton, which we made using our school's portable LifeSize videoconference unit and our BlueJeans Network conferencing room "in the cloud."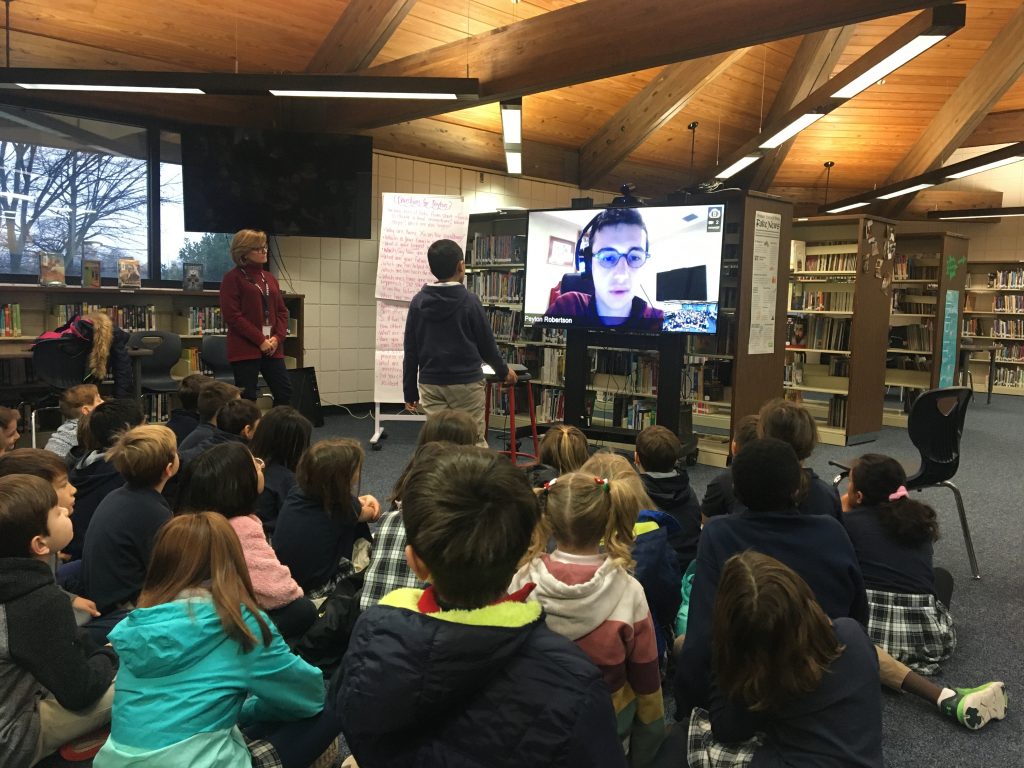 After the videoconference to better understand what an invention can involve, students participated in a reverse engineering "take apart activity." They had to take apart a small wind-up toy, identify its different parts and their functions, and draw and label what they learned. They attempted to explain how the wind-up toy moves based on their discoveries and observations. Here are two short videos of our students explaining what they did and learned, and how important it was to persevere and not give up!
The excitement our students felt and experienced during our Immersion Day activities come through very clearly in these videos!
The final event of the morning was a presentation by inventor, medical doctor, surgeon and engineer Dr. Jim Long. He is the co-inventor of an artificial heart pump which uses magnets. That specific pump was mentioned in one of our Amplify Science curriculum books. One of our students, whose father is a heart surgeon, knows Dr. Long and arranged for him to come share about his heart pump and his work as a medical inventor. This was an amazing and perfect way to cap off our exceptional Immersion Day!
In the photo below, the original heart pump designed by Dr. Long is on the left. The 2.0 version is in the upper right corner. The 3.0 version is in the plastic bag. They are still waiting on approval for this most recent design. Our students were amazed to see how much smaller the second and third versions of this heart pump are! It was also wonderful to hear the good questions students had, since they developed good background knowledge about magnets and forces in our STEM class activities this year.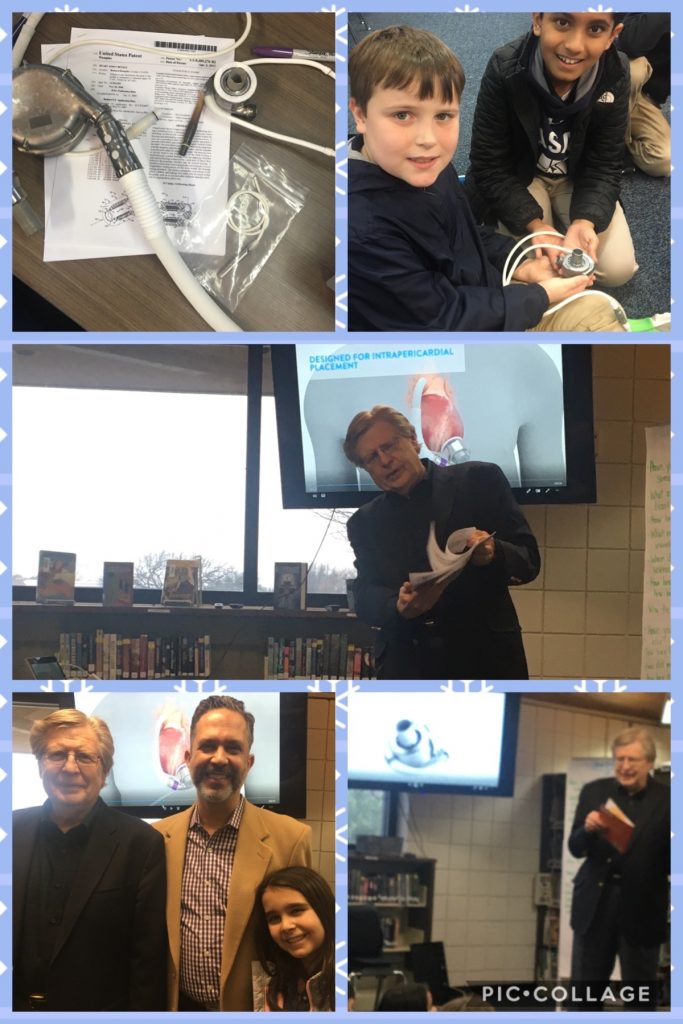 It was wonderful to collaborate together with other teachers at our school to make this Immersion Day about inventions a big success! It will be exciting to see where our students take their STEM learning and invention inspirations in the years to come.